While recent government business loan schemes relating to the Coronavirus may have provided some short term cash flow relief, what of the longer term?  What happens when you can't pay a government coronavirus business loan?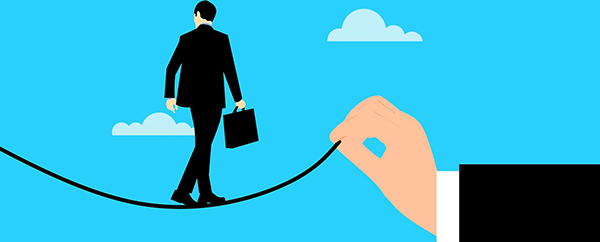 Can't Pay Coronavirus Business Interruption Loan (CBILS)
The British Business Bank say that "the borrower remains fully liable for the debt."  Further, for facilities above £250,000, personal guarantees may still be required at a lenders discretion, but:
recoveries under these are capped at a maximum of 20% of the outstanding balance of the CBILS facility, after the proceeds of business assets have been applied;
a Principal Private Residence (PPR) cannot be taken as security to support a personal guarantee or as security for a CBILS-backed facility
Our advice?  As with any company debt and especially with personal guarantees, it pays to be proactive.  If it is feasible, stop the 'default event' before it occurs.  Speak to us as soon as possible; there may be a way to restructure the company and avoid any personal guarantee being called in.    Either way, please do take advice urgently.
Can't Pay Bounce Back Loan (BBLS)
As with a coronavirus Business Interruption Loan, "the borrower remains fully liable for the debt." However:
Lenders are not permitted to take personal guarantees or take recovery action over a borrower's personal assets (such as their main home or personal vehicle).
Further, since 24th September 2020, new Pay as You Grow measures allow Bounce Back Loan borrowers to individually use or combine the following options if they can't pay, as well as having an option to repay their Bounce Back Loan early with no charge:
Extend the length of the loan from six years to ten
Make interest-only payments for six months, with the option to use this up to three times throughout the loan
Once six payments have been made, request a six-month repayment holiday
It is worth noting, a Bounce Back Loan cannot be used for personal purposes.  To do so could make a director or business owner personally liable.  Additionally, directors and owners should be aware of using the loan to make a preference payment or to pay shareholder dividends when insolvent.
When a company can't pay a Bounce Back Loan, it may be a sign of insolvency.  Speak to us as soon as possible; it may be feasible to restructure and recover. 
If the company is not viable and only liquidation remains, a Bounce Back Loan and other company debts will likely be written off. 
Full government business loan details : CBILS | BBLS
Call 0121 201 1720 for free, no obligation restructuring advice if you can't pay a Coronavirus Business Interruption Loan or can't pay a Bounce Back Loan.