The Company began trading in February 2008 in mid Wales. Their business was that of plant hire and leasing, plus overhead line construction. The Company had predominantly undertaken work for a larger energy company as subcontractors. At their trading height, they employed 10 members of staff and turned a profit of nearly £100k.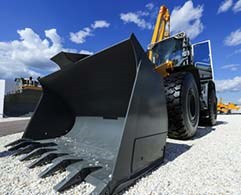 The Company subsequently experienced bad debts leading to cash flow problems which was exacerbated further as a result of undertaking a number of loss making contracts during the last two years of trade.
Despite steps taken to reduce the costs, the cash flow remained insufficient to maintain day to day payments and so the company had fallen behind in its liabilities to HMRC.
Unfortunately, in June 2015 they were issued with a Winding Up Petition by the HMRC.
The distressed directors approached Greenfield Recovery for advice and after careful consideration of insolvency options they were placed into Creditors Voluntary Liquidation (a CVL).
A sale of the business and its assets was successfully completed in the Liquidation which has resulted in maximising realisation for the creditors. The employment of the Company staff was also secured as a result of the sale and all the employees claims were transferred to the purchaser, therefore achieving a higher return to the remaining creditors.
The Liquidator has made an interim distribution to the creditors and with a view of making a final dividend distribution when all the assets have been realised.
If you are experiencing company financial distress, please contact Greenfield Recovery sooner rather than later. Take advantage of the wealth of insolvency experience that we have to draw upon to help your company. From general business advise, through to re-structuring, financing or raising new capital - we can help you. Call 0121 201 1720 or Send us your concerns.