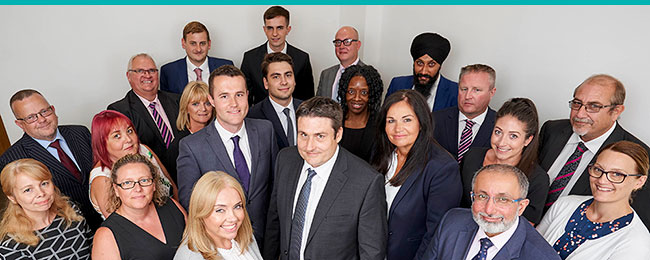 Insolvency Practitioners, Doncaster
Welcome to Greenfield Recovery, Doncaster.  With close links to the train station and the M18, our Doncaster office supports distressed companies both in and around Doncaster, as well as UK wide.
Our insolvency practitioners are accredited and you can be assured that they will find the right solution for you and that it's supported by the team needed to achieve the very best results.



Name: Anita Morris 
Role: Senior Manager
Experience:
With over 12 years of insolvency advisory experience and a comprehensive back ground in hospitality retail and marketing, Anita heads the Doncaster office.
Anita and the Doncaster team advise both individuals and organisations locally and nationally in relation to debt problems and financial distress.
Contact Anita 

Name: Alan Davis 
Role:   Business Development Consultant
Accreditations: Qualified financial & mortgage advisor.
Experience:
Alan has 12 years of insolvency and business advisory experience.
Further, with extensive experience of the retail industry, Alan has a real appreciation of the business pressures small to medium businesses undergo and as such is perfectly placed to advise and help.
Contact Alan

Name: Nicola Simms 
Role:   Business Contact Agent
Experience:
Nicola has been providing insolvency guidance with Greenfield Recovery for over 4 years.
Prior to that she worked for 16 years within a service industry making her an adept and capable insolvency advisor.
 Contact Nicola

Name: Emma Cuff 
Role:   Business Contact Agent
Experience:
Emma has been providing insolvency assistance with Greenfield Recovery for the last 4 years.
Previous to Greenfield Recovery she has worked as a conveyancing secretary in a solicitors and also has experience in the customer service and leisure industries.
 Contact Emma 
Everyone
Birmingham
 HQ | 
Derby
 | 
Doncaster
 | 
Epsom
 | 
London
 | 
Tunbridge Wells
 | 
UK Wide